Storage heaters often get an undue bad reputation in the electric heating world. Despised and adored in equal measure, storage heaters can be an effective alternative to conventional heating methods – aiming to provide cheaper daytime heating in conjunction with night-time energy tariffs. A product of the early 1960s, storage heater design has remained largely unchanged, with many models still flaunting simple turn dial controls and uncompromising boxy housings. For 21st century users, however, the storage heater tide is beginning to turn. With new legislation lingering just around the corner, manufacturers have been forced to develop eco-friendly designs that comply with new energy efficiency guidelines. For the modern household, we'll be seeing a 60s revival as storage heaters become as smart, intuitive, and efficient as their electric radiator counterparts.
The Basics
In a nutshell, storage heaters draw power from the wall at night using an economy tariff, controlled by the user via a manual 'input' dial. Inside the heater, heat retentive ceramic bricks store the power until the following day where it is released as heat via a manual 'output' dial. This basic premise is the cornerstone of storage heating, providing cheaper daytime heat for those of us who spend a large proportion of time at home. Unfortunately, as with most things designed over 50 years ago, this system is in need of a few tweaks and upgrades to reach 21st century eco standards. Which brings me onto the main reason for the recent upheaval of storage heaters – Lot 20.
What is Lot 20?
Lot 20 is part of the EU's Ecodesign Directive, a series of new laws concerned with setting mandatory energy-usage targets for all energy-using products. These targets seek to reduce energy consumption and ultimately minimise environmental damage. Lot 20, a sub-category within the wider framework, affects the sale of every electric appliance within the EU from the 1st January 2018. For electric heating, Lot 20 specifies that heaters must 'comply with a minimum efficiency standard' and must include:
•

Charge regulation

•

Electronic room temperature control plus weekly timer
As well as two out of three of the following energy saving features:
•

Distance control (remote heater control through an app or web device

•

Adaptive start (a function that delays the charge rate of a storage heater to ensure it won't overcharge)

•

An open window setting (which forces the heater to shut down if it detects a dramatic loss in temperature that can't be rectified by increasing the volume of heat)
Don't worry too much about these new targets though, it's the manufacturer's responsibility to ensure their products meet the requirements. So, for the greater part, you can ignore the specifics of Lot 20 safe in the knowledge that the days of antiquated turn dials, wanton heat loss, and restrictive storage heating are now over! Storage heaters can begin their journey into an efficient and eco-friendly 2018.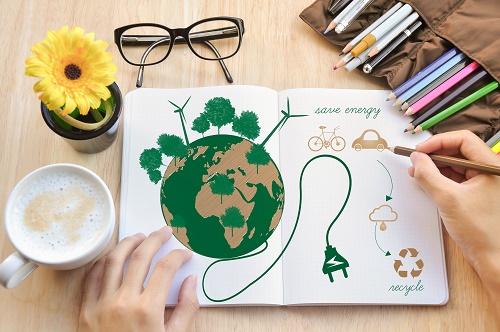 So, what are my storage heater options post Lot 20?
I think it's safe to say that manual storage heaters will become the first storage heater casualty of Lot 20. With limited or no control, and devoid of any additional features, manual storage heaters are unlikely to be Lot 20 compliant. However, choosing an automatic, fan-assisted, or smart storage heater over a manual one is a good way to get the most out of storage heating and to make sure you're benefitting from the potentially restrictive economy tariff needed to support storage heaters.
Automatic Storage Heaters
Ever so slightly more advanced than manual storage heaters, automatic models come with automatic charge regulators (or adaptive start as the Lot 20 legislation calls it) that prevent overcharging. Based on the previous night's use, an automatic storage heater will delay its overnight charge so that it fulfils yesterday's quota just as the night time rate ends – thereby avoiding any unnecessary charging. This intuitive feature helps to keep wasted energy at a minimum as well as recording the amount of heat needed for the next day, without any input from the user. Our range of automatic storage heaters includes models by Elnur and Stiebel Eltron.
Fan-Assisted Storage Heaters
One of the more advanced storage heaters available, fan-assisted storage heaters use an integrated fan to draw air into the heavily insulated heater body, aiding the distribution of heat. Fan assisted storage heaters come with much more insulation than other models, so the fan is instrumental in pushing the warm air out into the room. This additional insulation also improves heat retention, avoiding any unnecessary heat loss. An in-built temperature sensor engages the fans if it detects the ambient temperature dropping past a certain point – similar to an Anti-Frost setting on an electric radiator. Here at Storage Heaters Direct, we stock a range of fan-assisted storage heaters by leading brand Stiebel Eltron.
Smart Storage Heaters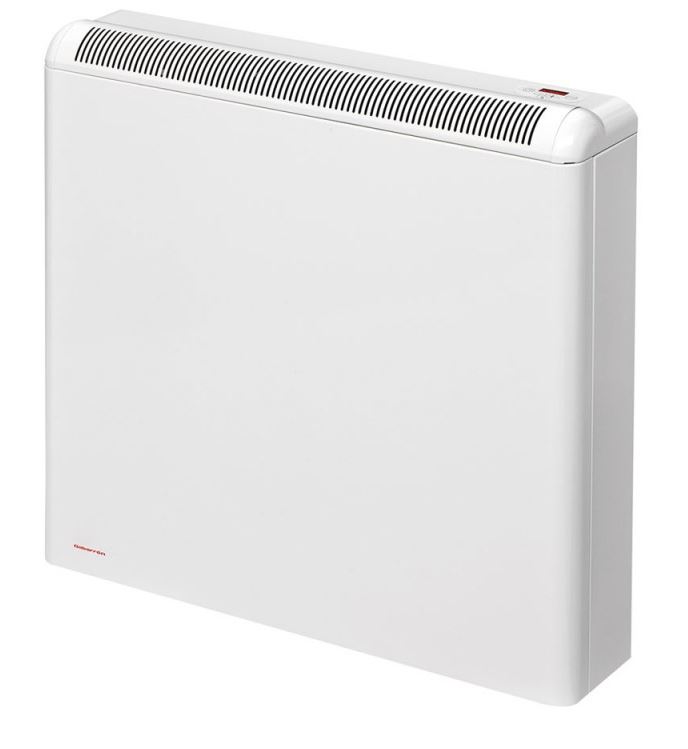 The pinnacle of modern storage heater design, smart storage heaters combine the best features of automatic and fan-assisted models to create the ultimate 21st century storage heater, with all the added features of an electric radiator. Smart storage heaters can come with accurate digital programmers, allowing you to create a bespoke heating schedule on a daily or sometimes weekly basis. Creating a heating programme is a great way to ensure your storage heater accommodates your lifestyle, rather than the other way around, as it has been in the past. Many models of smart storage heater come with integrated convection heaters, perfect for top-up heating if you misjudge the weather and run out of heat a tad early. Together with the automatic charge regulator, these features make smart storage heaters compliant with Lot 20 – which means you can rest assured in the knowledge that you're hitting the new standard of eco-efficiency. Of all the storage heater options currently available, the smart storage heater is by far the most versatile, user-friendly, and effective. We stock smart storage heaters by quality manufacturer Elnur, ensuring your storage heater needs are comprehensively covered.
Like most things, modern heating reflects the needs and standards of the time. In the past, storage heaters served the purpose that was expected of them. Simplistic controls and shaky-at-best eco-efficiency has long since gone as today's user expects a product with conscientious energy consumption and greater control. It's no surprise that storage heaters are moving with the times, and, thanks to Lot 20, you can enjoy the benefits of cheaper economy tariffs with all the functionality of modern electric heating.
For more information, or to view some of our products, head over to our website or give one of our friendly sales team a call